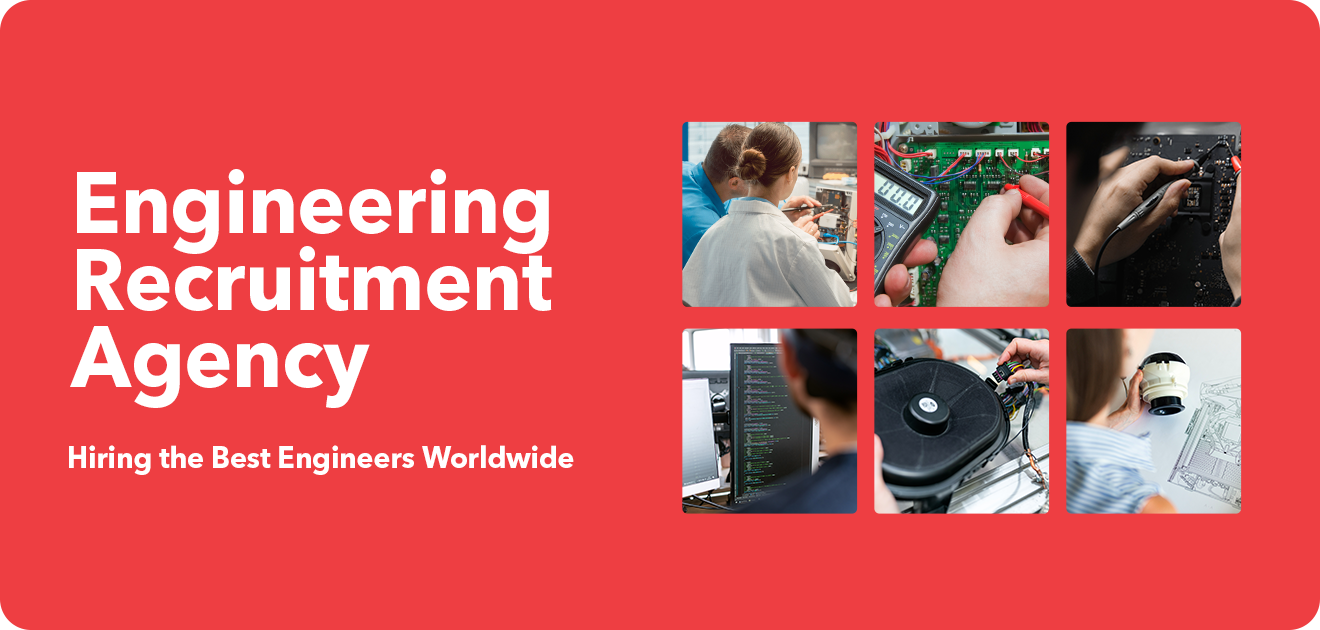 Looking to hire
technical talent?
Need technical talent to take your organization to the next level? Act now and let us help! Our team of experts specializes in finding the perfect match for your organization, with a focus on speed and efficiency. With our help, you can have a new team member on board in no time, reducing recruitment costs and maximizing productivity.
Looking for interesting engineering jobs?
Are you seeking a career with some of the most innovative and forward-thinking brands in the industry? Look no further, we partner with cutting-edge companies to create groundbreaking technology that leverages the latest in electronic design, firmware and software coding, quality assurance, and industrial design. We are passionate about finding the best and brightest talent to join these cool and exciting brands, and we work tirelessly to match candidates with the perfect role for their skills and experience.
With our industry expertise, personalized service, and commitment to excellence, you can trust us to guide you to your dream job with the coolest brands in the tech world.
Contact us today to start your journey toward a fulfilling and exciting career in the engineering industry!
Recruiting the right candidates for your business can be a daunting task. With so many different recruitment agencies and services available, it can be challenging to know where to start. However, one company that stands out above the rest is RunTime.
RunTime is a recruitment agency with a difference. With a team of engineers turned recruiters and researchers, RunTime understands the technical aspects of your job specifications and has the expertise to match you with the most qualified candidates.
What sets RunTime apart is our unique approach to recruitment. Unlike other recruitment agencies that take a one-size-fits-all approach, RunTime tailors their services to meet your specific needs. We take the time to get to know your company culture, team, and the projects you're working on.
This way, we can match you with candidates who not only have the right skills and experience but also fit in with your company's values and ethos.
At RunTime, we understand that job specifications can be wish lists. We work with you to define the essential skills and experience you need while assuring you that we will do our best to get you the most qualified candidates for the job at hand.
Our candidate sourcing strategies are unique, combining content marketing, social networks, job boards, and our very own database of vetted candidates. We move quickly to give you a good flow of qualified candidates for your open positions. With our expert guidance, you can be confident that you're getting the best possible candidates for the job.
At RunTime, we're committed to providing a seamless and stress-free recruitment process. We guarantee an honest and quick response to all candidates and handle interviews with professionalism and speed. We help candidates through salary negotiations as well as pre-interview coaching and resume advice.
Our commitment to accuracy, timely communication, and exceptional service is unmatched. As our client, we respect your internal processes and the involvement of other departments such as HR. We use the latest tools to ensure fast and smooth transactions.
RunTime is more than just a recruitment agency. We pride themselves on our family-style culture, fostering engagement and commitment at all levels of their company. Our staff retention rates are high, meaning you can rely on the same RunTime contact person for years to come. This builds a strong relationship with a team that truly understands your needs.
When you work with RunTime, you're not just hiring a recruitment agency; you're partnering with a team of experts who are invested in your success. We're committed to building long-lasting relationships with our clients, ensuring that you get the best possible candidates for your business.
Finding the right candidate for your business can be a challenging task. However, with RunTime, you don't have to do it alone. We understand the technical aspects of your job specifications and have the expertise to match you with the most qualified candidates.
With our unique approach to recruitment, you can be confident that you're getting the best possible candidates for the job. So, if you're looking for a recruitment agency that truly understands your unique needs, look no further than RunTime.
Send us a quick message 
here
 and we'll help you find the perfect candidate for your open position.
Lance was fantastic. I was finishing university and struggling to find a job through the avalanche of graduate programs. He found me a position within two weeks of my first speaking with him. Highly recommended.
It's rare that you come across a standout professional like Lance. I had the pleasure of working with Lance to find my dream job with Runtime Recruitment.
He at some point was able to secure me multiple offers in the same week, it was an outstanding performance. Very honest, sincere, friendly, and very easygoing. I definitely recommend Lance to anyone seeking a fulfilling great career.
Lance pointed me in the right direction when I was desperately looking for a career advise. He is very knowledgeable in Embedded job market here in Australia. Most importantly he is always willing to offer advise and help.I am sure many young people can benefit from his vast experience.