Kia Motors recently laid the foundation for an electric future, rolling out the battery-powered Soul EV at the Chicago Auto Show.
Targeted directly at lower-cost competitors, such as the Nissan Leaf and Ford Focus Electric, the Soul EV features a 27 kWh lithium-ion battery and a driving range of about 80 to 100 miles. It also serves as a means for Kia to gather experience in the electric market before California's zero-emission vehicle (ZEV) mandate kicks in during 2018.
"We wanted to turn in our homework early and get started with electric vehicles before the mandate in 2018," Steve Kosowski, manager for Kia's long-range strategy, told Design News. "That gets our dealers familiar with the technology and helps us develop a core competence."
Please click here to read the rest of the story at Design News and enjoy the KIA Soul EV slideshow.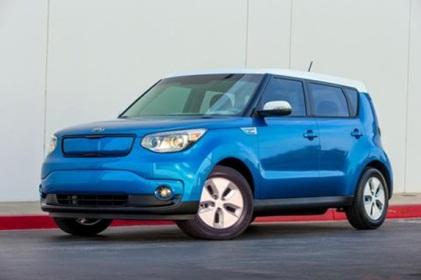 Kia's Soul EV offers an all-electric range of about 80 to 100 miles.
The vehicle will hit the streets in California and Oregon in August.

(Source: Kia Motors)

http://img.deusm.com/eetimes/2014/02/1321036/KIA-soul-EV_421.jpg