Back in 2011, SolidRun unveiled the CuBox, a miniature open source development platform based on Marvell Armada 510 SoC (88AP510) and aimed at applications such as multimedia, set-top-box, network attached storage (NAS), thin client, digital signage, automation… SolidRun has now announced an upgraded version called CuBox Pro based on the same platform but with 2 GB RAM, and a redesigned casing.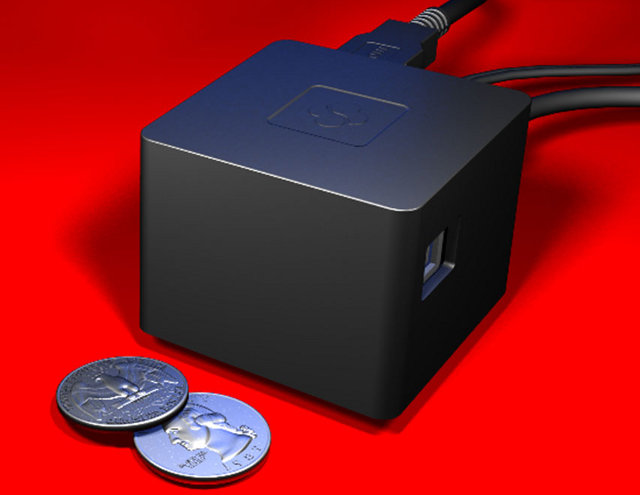 Here are the specifications of this development platform:
Marvell Armada 510 SoC – 800 MHz dual issue ARM PJ4 processor, VFPv3, wmmx SIMD and 512KB L2 cache.
2GByte DDR3 at 800MHz
1080p Video Decode Engine
OpenGL ES 2.0 graphic engine
HDMI 1080p Output (with CEC function)
Gigabit Ethernet, SPDIF (optical audio), eSata 3Gbps, 2xUSB 2.0, micro-SD, micro-USB (console)
Standard Infra-red receiver for 38KHz based IR controllers.
No JTAG required. Unbrickable for Developers (i.e. you can't brick the device to the point you have to physically remove the flash, burn it and solder it again to repair it)
Linux based distributions like Ubuntu, Debian and others
Android
Chrome with flash 10.1
Gstreamer with GPU acceleration
XMBC Media Center
Solid-Run Cubox Pro page, and you should receive it later this month.